Visual Futurist Syd Mead passed away early this year. I've been a long time admirer of his since making the connection of his work and the sci-fi masterpiece Blade Runner.
When I was young I used to draw spacecraft and futuristic spaceports imagining an exciting world of the future. Little did I know there were people who actually did this for a living and I was, in my own amateurish way, trying to be Syd Mead. It was no different than when I'd shoot hoops in the driveway pretending to be Michael Jordan.
I'm fortunate to own a copy of The Movie Art of Syd Mead Visual Futurist and since his death I've spent a lot of time looking through his work.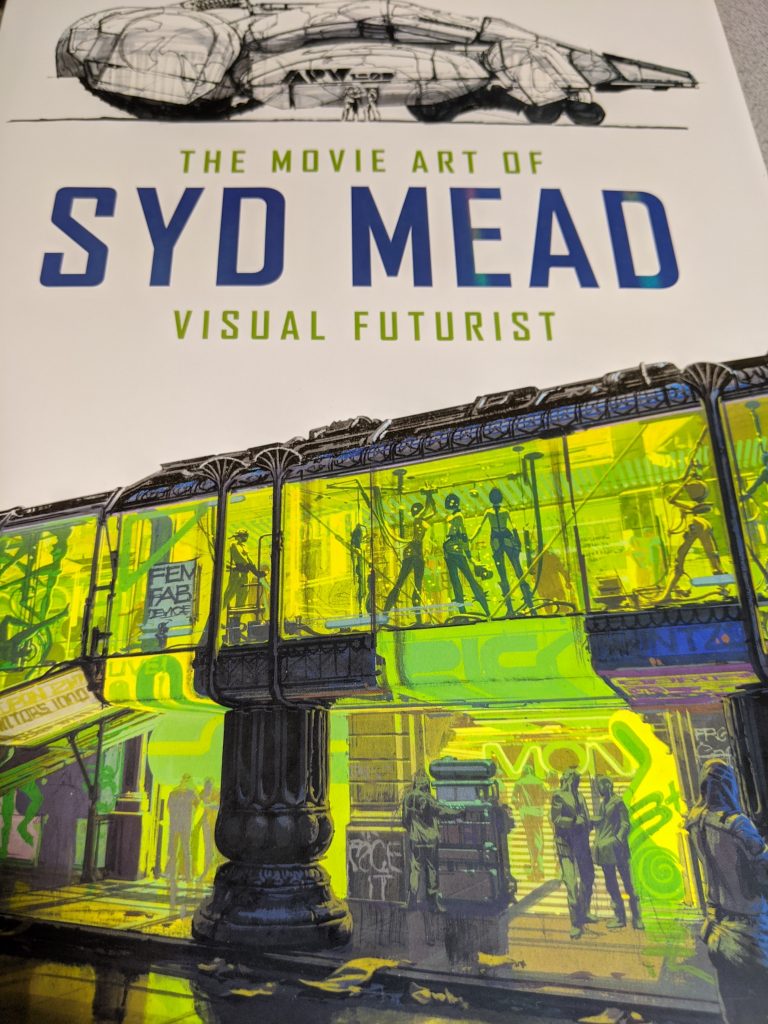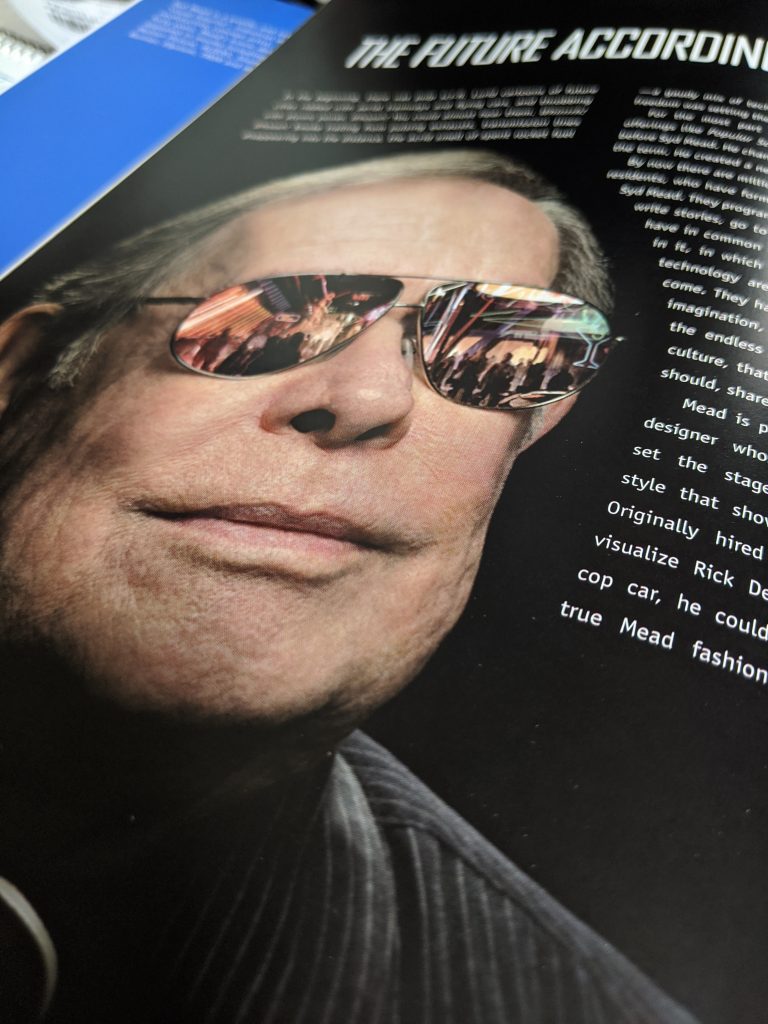 There is a lot of polish to the final concepts but one thing I love about this book is the focus on how he would sketch his way into the final ideas.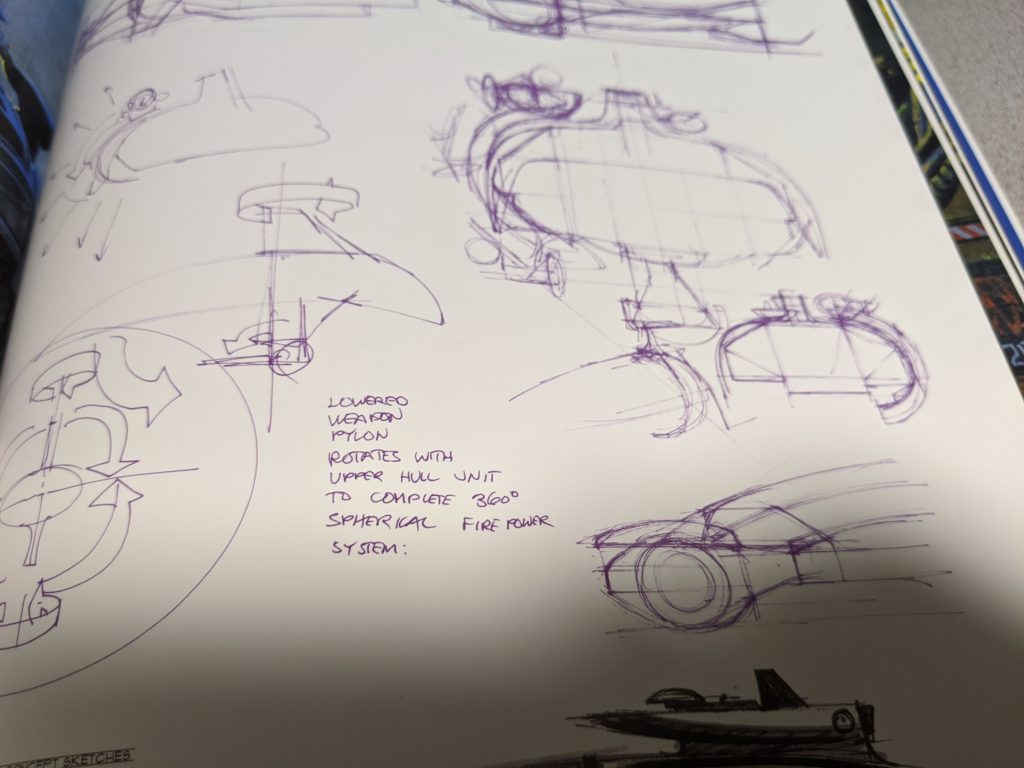 His process was not of dealing with futuristic ideas in isolation; when he imagined the future it was a totality – an entire world. In interviews he describes coming to his ideas not just as a matter of "concept" but one of problem solving… thinking about the future and how it might take shape in the face of the conditions and circumstances of arrival.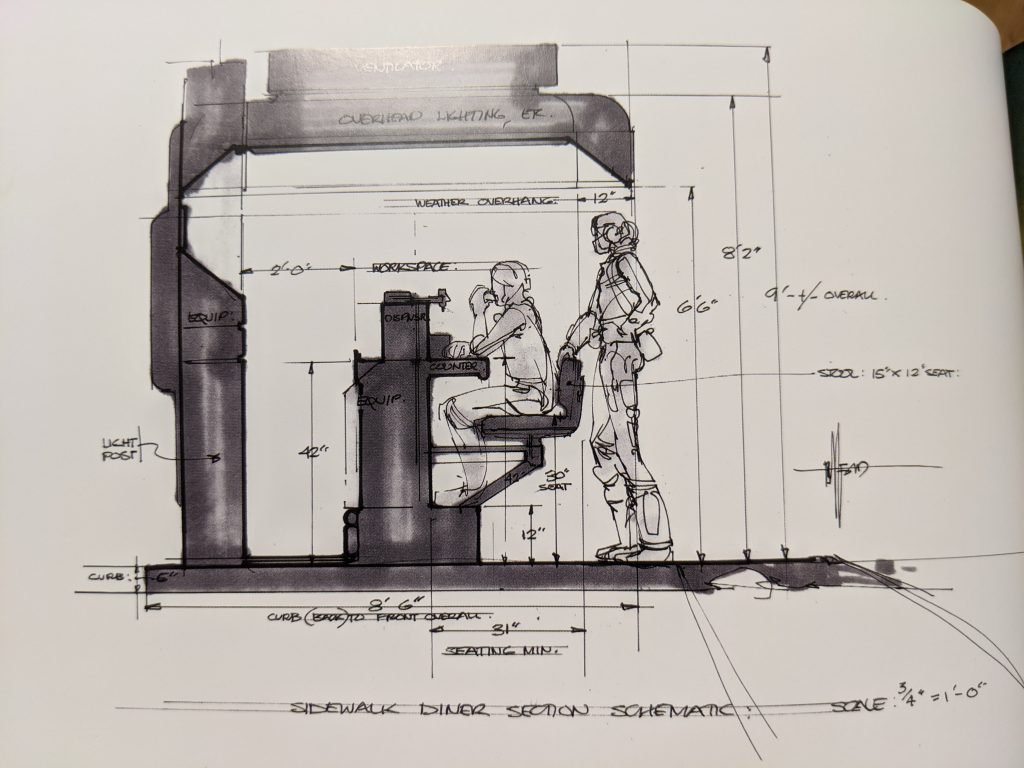 This sort of design thinking requires detail: measurements, proportions, materials… many other things into which Syd wove his final ideas and renderings.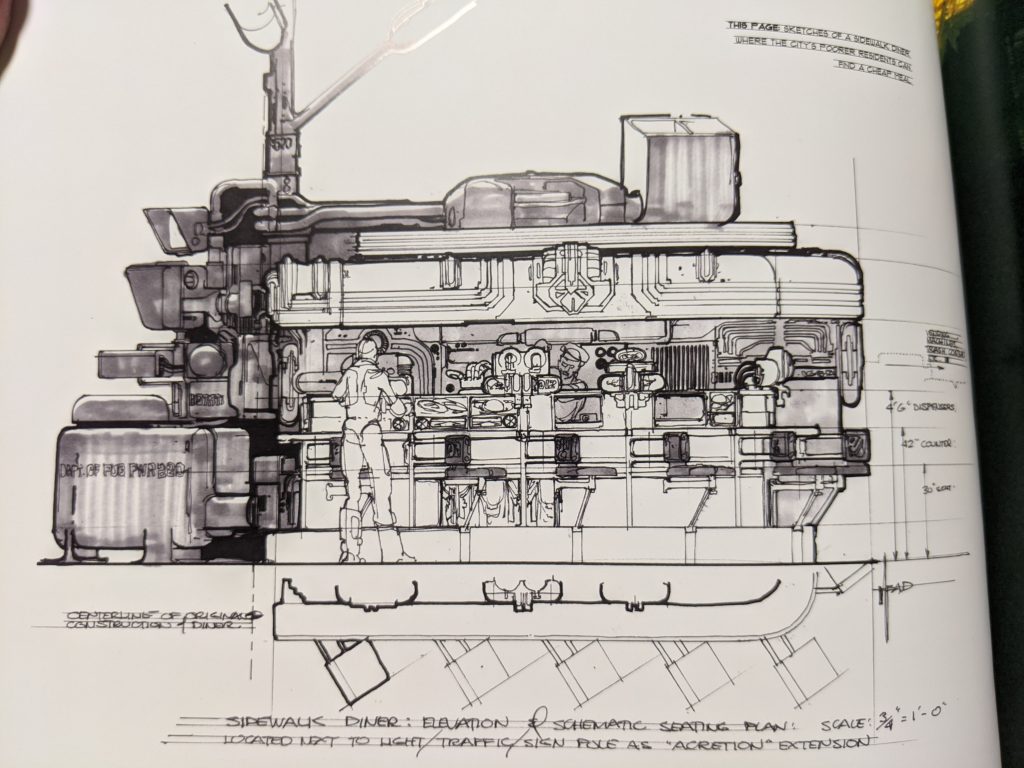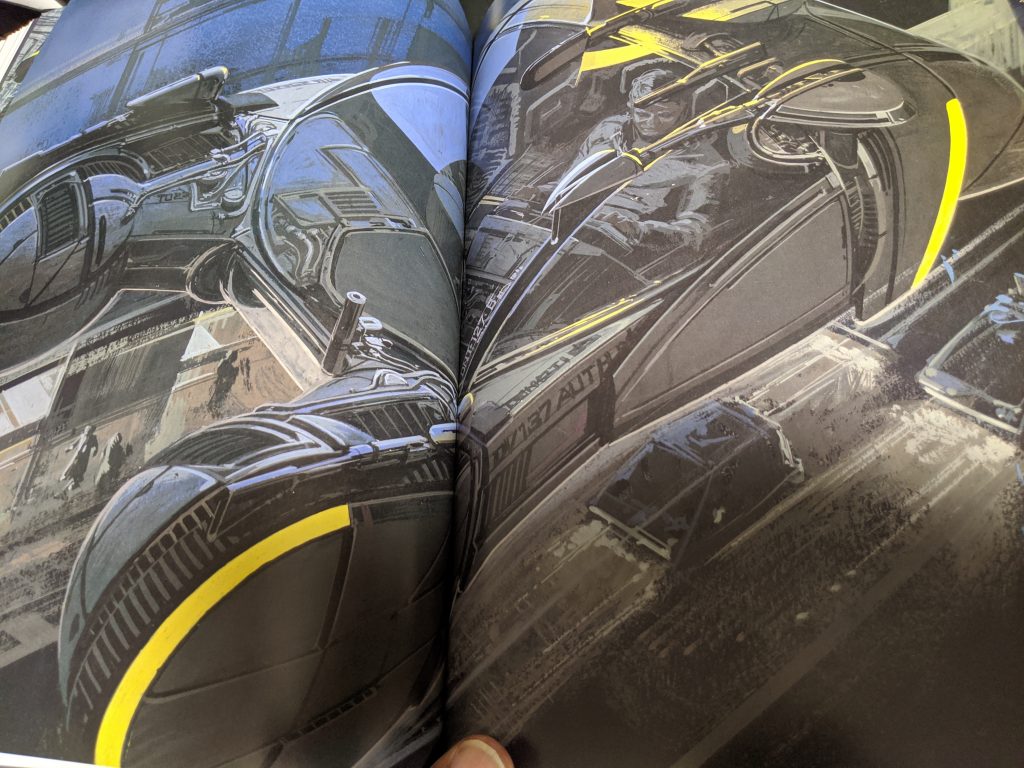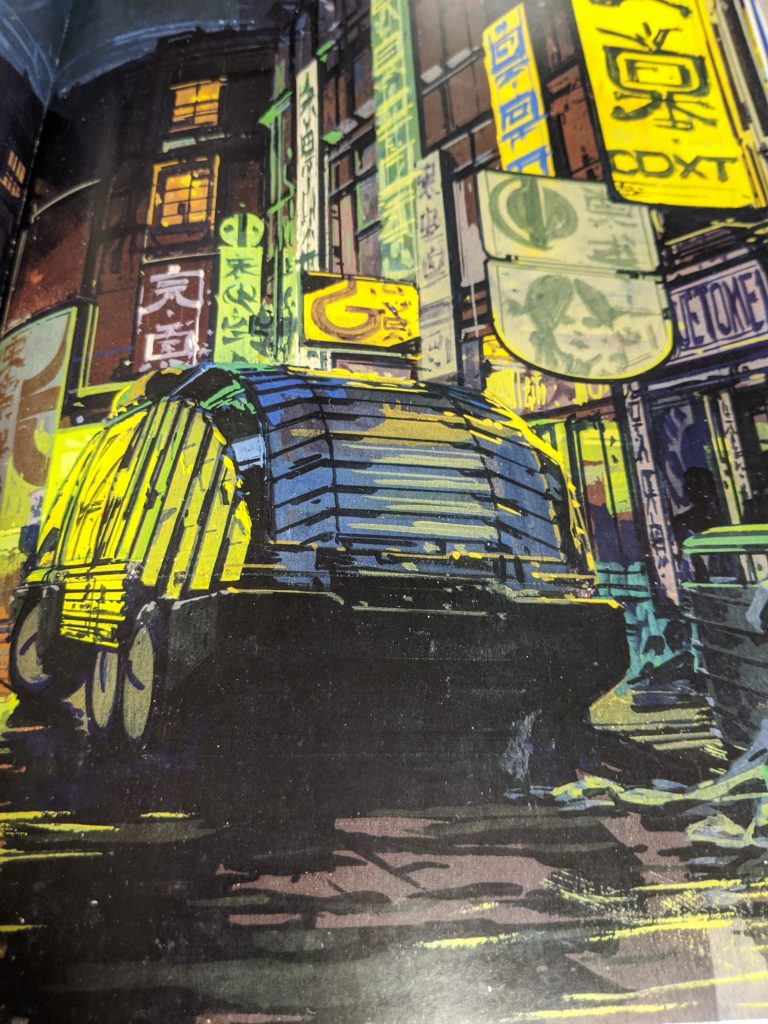 During his life he worked on many projects – it would be difficult for anyone to have missed his influence. Blade Runner still tops my list (with Aliens as a close second) but there are so many others. I leave off with a short documentary on his life.